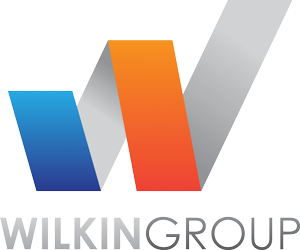 Wilkin Group Pty Ltd (Wilkin) is committed to providing quality services and operates in a manner to respectfully manage your personal information. Wilkin has adopted the Australian Privacy Principles (APPs) contained in the Privacy Act 1988 (the Act) and the Privacy Amendment Act and undertake the following commitment to meet the requirements of the APPs.
Wilkin Group has a commitment to privacy and the safeguarding of the personal information of clients, potential and previous clients, staff, suppliers and contractors, shareholders and business partners. We will take reasonable steps to ensure that the information we collect about you is accurate, complete and up-to-date.  Conversely, if you believe that changes to your personal information may not be known to Wilkin, we request that you advise us in writing.
The type of personal information that we collect depends upon your relationship with Wilkin Group. Information (such as your name and address, email address, type of business and telephone numbers) is voluntarily provided by you through our website or personally to Wilkin personnel to enable us to best manage our business relationship. In some circumstances we may be provided with information by third parties. In such a case we will take reasonable steps to ensure that you are made aware of the information provided to us by the third party.
Generally we will not request sensitive information as defined in the Act, and if we do it is primarily required to better manage our business relationship.
You will generally not be asked to provide any personal financial information, bank and investment account numbers, nor identity numbers such as pension, social security, TFN, Medicare, or driver's license numbers. However where Wilkin Group needs to pay money to a business, person or organisation, bank account details might be requested to transact an Electronic Funds Transfer (EFT).
Your personal information that is collected will not be used to send you unsolicited emails or other messages that do not include an explanation of how to opt out of receiving such communications in the future.
Your Personal Information is stored in a manner that reasonably protects it from misuse and loss and from unauthorized access, modification or disclosure.
When your personal information is no longer needed for the purpose for which it was obtained, we will take reasonable steps to destroy or permanently de-identify your personal information. However, most of the personal information is or will be stored in client files which will be kept by us for a minimum of 7 years
Wilkin Group does not disclose your personal information to any other organisation or person unless
1.      there is a legal requirement to do so, or
2.      it reasonably believes that there is a threat to an individual's life, health or safety, or public health or safety.
In the event that you elect to pay your invoices via credit or debit card, we will request the relevant details which will be securely stored.
You have a right to access any personal information that Wilkin Group may hold about you, including a right of correction of such information. If you would like access, please make your request in writing to Don Will, or via email to info@wilkingroup.com.au. Wilkin Group will not charge a fee for you to access your personal information. If you find that the information we have is not up to date or is inaccurate, please advise us as soon as practicable so we can update our records and ensure we can continue to provide quality services to you.
This Policy may change from time to time and is available on our website.
If you have any questions about this Privacy Policy, or to report violations, please send an email to Don Will at  dwill@wilkingroup.com.au.